PPO Dental Insurance
Patients can receive dental services from any dentist listed on their Dental Preferred Provider (DPPO) insurance. Elsinore Smiles Dental Office honors several Preferred Provider Organization for dental care. Drop by our office in Lake Elsinore, CA and we'll help you identify the dental services included in your insurance.
Depending on the type of insurance, a patient may have exams, receive treatments and undergo procedures in our dental office without giving cash or co-payments. We help you make a claim for any dental service performed by our dentist accredited by your PPO provider.
When you visit our office, go straight to our front desk and tell the name of your insurance provider. To make it quick and help you better, give all the required information. There is no need to bring your insurance card. From the info you gave us, we will help you identify if the dental service you needed is covered by your insurance. We will also tell you if you need to pay or if it requires a copayment.
Learn more about how you can finance your treatment at Elsinore Smiles.
Types of Insurance We Accept
Delta Dental
Low dental services are offered by Delta Dental. You are also allowed to choose your dentists. Clients of Delta Dental have two PPO plans to choose from. These are:
Delta Dental PPO

– This plan pays the dentist in full but is constrained to collect and bill fees that are above the approved fee during the schedule.

Delta Dental PPO plus Premier plan

– This plan provides an extra financial security for the plan owner and groups that are not covered by other insurance plans. Members have a maximum coverage per year that they can use in one year. Your annual is based on your type of coverage.

The above logo is the property of Delta Dental.
Metlife
One of the biggest insurance networks in the US, Metlife offers a more cohesive plan. You still get to decide whether you choose another provider yet receive superb benefits.
The agreed range of dental fee is 15% to 45%, which is cheaper than the normal charges. There is a possibility of expanding the coverage to non-covered services.
The above logo is the property of Metlife, Inc.
Aetna
Dental insurance by Aetna includes cleanings, check-ups, x-rays, and a range of various dental services, such as root canals, fillings, and crowns. Plan owners can choose their coinsurance levels, maximums, deductibles, and benefits. You can even choose from either an insured or a funded plan.
The owners can also choose their own dentist. If the dentist is not accredited by Aetna, they will compensate the practitioner on the agreed cost and the latter may be balance-billed. No referral is necessary if you choose an Aetna-accredited dentist.
The above logo is the property of Aetna, Inc.
Cigna
Cigna Dental Preventive

– This plan has no annual maximum and deductible. Preventive diagnostic services, such as cleanings, oral exams, sealants, fluoride application, x-rays, non-orthodontic space maintainers are charged.

Cigna Dental 1000

– This plan pays up to a thousand dollars ($1,000) yearly after an individual annual deductible of $50.00 and a family annual deductible of $150.00. It covers preventive, diagnostic, and restorative services. There is an in-network discount for orthodontia.

Cigna Dental 1500

– This plan pays an annual fee of up to $1,500 yearly after an individual annual deductible of $50.00 and a family annual deductible of $150.00. It covers diagnostic, preventive, and restorative services plus an orthodontia for all ages.
Owners of Cigna Dental insurance are not charged for any preventive or routine care after deductible regardless if the dentist is accredited or not accredited. Depending on the service (extractions, fillings, root canals, crowns, bridgework, gum treatment and dental repair, dentures, general anesthesia, surgery), members only pay 25% or 50% of the total cost. The owners share the cost of the dental service with Cigna.
The above logo is the property of Cigna, Inc.
Bluecross
Bluecross offers two plans. These are:
Dental Blue Basic Plan

– This plan covers several preventive care and diagnostic services such as exams, cleanings, x-rays, and fillings, with a $500 annual maximum.

Dental Blue Enhanced

– This plan covers exams, cleanings, fillings, and x-rays. It also covers certain major services like periodontal procedures and crowns, root canals with a $1,250 annual maximum. An orthodontic coverage for children is included after a waiting period of 12 months.
Both plans cover 80% outside, with a 6-month waiting period for the Basic plan.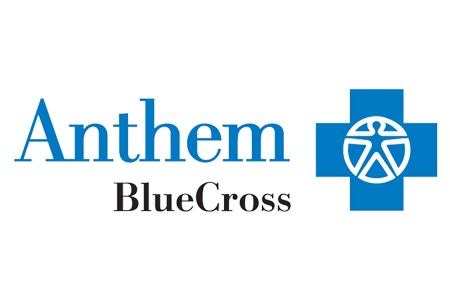 The above logo is the property of Anthem Bluecross, Inc.
United Healthcare
United Healthcare Plan offers three types of insurances. These are:
Consumer MaxMultiplier

– This plan awards the owner extra coverage by having regular dental preventive care. If the paid claims of the member are less than the plan's annual claim threshold amount and have visited the dentist at least once a year, the member receives an annual award. This is added to the owner's annual maximum plan for the following year.

FlexAppeal Preventive MaxMultiplier

– This plan motivates the owner to have regular dental preventive care because it covers preventive and diagnostic care with no deductions on the annual maximum. Thus, family members included on the owner's plan can receive treatments like dental services like cleanings, x-rays, sealants and fluoride for children with no deductions from their yearly maximum. The full annual maximum is reserved for other services like crowns and fillings.

FlexAppeal Enhanced

– This plan motivates the owner to have regular dental preventive care without any deductions from the annual maximum. There are no deductions on the annual maximum even if any family members of the owner who are included in their plan receive dental treatments like exams, cleanings and X-rays, and fluoride treatments and sealants for children. Other dental services like fillings and crowns are charged on the entire annual maximum. The difference of this third plan is  the additional benefits, which are:
White fillings for back teeth

Additional cleanings and gum treatments

Dental implants
The plan owner can select a mixture of the four adult cleanings and gum treatments each plan year.
The above logo is the property of United Healthcare, Inc.
United Concordia
An annual maximum of $1,000 with has a deductible of $100/$300. Dental preventive services are not included in the deductibles. Any qualified member gets a 100% coverage for periodontal services. An average discount of up to 30% is given on most non-covered dental services.
The above logo is the property of United Concordia
Assurant
With the Secure Choice Individual Plan, there are no annual maximums, deductibles, claim forms. There is a fixed copayment schedule for Plan Dentists and Plan Specialists.
The above logo is the property of Assurant.
Guardian
With the Guardian's PPO plan, the owner receives an average 30% savings. This lets the owner to receive dental treatments without spending money. Prior to having the treatment, Guardian gives you a pretreatment cost estimate. Everything in the basic plan is included in Guardian's Premier Access plan but with more savings.
The above logo is the property of Guardian.
Ameritas
Ameritas has three different plans, which are as follows:
Value Source

– This plan gives the owner benefits that are reasonably priced.

EssentialDental

– This plan gives good coverage to the owner on all basic dental needs.

SensibleChoice

– This plan reimburses the owner of his dental care based on on the amount of his plan.
The above logo is the property of Ameritas, Inc.
PPO Dental Insurance
The PPO dental plans are the most preferred by individuals and families. This is because the owners can choose from their list of accredited dentists, as well as receive treatment from their a non-accredited dentist. The member can receive dental treatment from any licensed practitioner even without a referral. PPO dental plans also allow the member to change dentist without informing the provider.
Prior to getting treatment, the member must pay a yearly deductible, where the provider shoulder a specific amount with the member paying for the remaining amount of the dental treatment.
The annual deductible and maximum depend on the member's provider and plan type.
Know your PPO insurance coverage. Contact us or visit our dental office in Lake Elsinore, CA now. We serve the whole Riverside County area.
Disclaimer: This information is subject to change on behalf of the insurance company. We are providing this as an informal guide to help you determine which services at our office are covered by your insurance. For more detailed information please visit the insurance's webpage or contact the customer service or member service number listed on most ID cards.